I see your point



What you mean is less code for more crap
I left my camera over on the other side of the room during the performances – a long-standing tradition that dates all the way back to the Krikri 2002 festival. But Svend was filming so hopefully I can upload part of the film sometime. It... Lire la suite

's a pity because Lucille in particular had an incredible physical energy during her reading: crouched on the floor with her Mac, making live recordings by scratching her fingers across the back of it and spitting on the case to make squeaky noises with her fingers, it is the best of her performances I've ever seen, online or off. The performance was based on Mina Loy's Lunar Baedecker (the poem that also inspired Michelle's work and provided the title for the exhibition). She read phrases at random from the original and the French translation, recording them live and replaying them in overlapping loops. I've never seen her give such a quiet performance, but at the same time it was full of restrained power, fireballs held down in the balls of her feet. (helen white)
> Désir & fonction politique On the road Défilement / scroll (la route est .....
> ... with a performing way and waste here and now looking for presence, ...
> . moi je graffe sur un train (laisse moi finir) (je vois ce que tu veux dire) (we are in a spreading way of living) (la même légèreté) (le ...
> ... me asks me only one thing (or two) (or three)= one movement / one way to write / to use my ...
> . un oeuf à la coque +ongles longs un vampire amoureux +malédiction +gentil, une mutante échappée ..... That's the way (I like it) ...
> Soft whispery steel string strum gives way to ultra distorted ur-drone ragas, the guitars super saturated and ....
> ... found by walking through the city -you can see them walk/they walk .lines written on their ...
arc en ciel de la gravité >redacted >generation kill >the hurt locker >hunger >bronson >
squash
des /livres -films avec des hommes en prison, -guerre /mouvements de foule -masse filmés de loin /écrire parler avec des inconnus /prendre note et oublier /demander à de me demander d'écrire en un laps -un, type le temps d'une d
(report : chambre d'hôtel ceylan, un garçon, reporter-photographe, se lève au milieu de la nuit, à tâtons, la porte passe entre ses bras tendus, une cicatrice au milieu du front) (no picture) (sweet dreams)
Agnes Giard
L'homme avec qui je vivais depuis 10 ans, après notre rupture, a brusquement découvert que j'étais soi-disant d'extrême-droite. Il a craqué ma boite mail, volé les photos que j'échangeais dans le cadre d'une correspondance érotique privée et les a envoyées à mon fichier presse et mes proches, avec des textes diffamatoires. Il a également détruit mes sites et mon FB. Aidez-moi à reconstituer ma liste d'amis.
.
.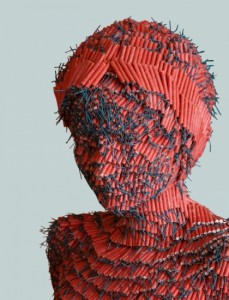 ......................................

.

.

.

.

..........

.